Search engine optimization has been around since Google was launched from a college project into an actual search engine. Ever since Google has used algorithms as a way to rank websites based on factors such as traffic, keywords, length of stay, etc., SEO experts have emerged by the thousands, trying every possible way to manipulate the system.
Google has come out with numerous algorithms and changes to such algorithms in an attempt to thwart black hat SEO efforts and increase the reliability of their search results.
I for one am pleased with the new Hummingbird algorithm as it solidifies what I have preached for a long time in that Google rewards websites with having high quality content writing.
For many years, "experts" have attempted to circumvent Panda and Penguin (as they likely will try the same with Hummingbird). Keyword stuffing articles and creating dirty back links and spam forum posts worked really well in the beginning, but would wind up getting a website penalized and often de-indexed due to these black hat methods.
I always smile when I read an advertisement that guarantees to get your website ranked #1 in Google. They are absolutely right. They can get you ranked #1 in Google in a hurry, take your money, and then cannot be found once Google catches up to their tricks and penalizes your site by dropping it out of search results.
How SEO Companies Have Failed:
Many SEO companies simply do not offer high quality content writing. They are more than likely sub contracting their services to someone outside the United States who has a poor-at-best grasp for English grammar. You often wind up with content that makes no sense to someone reading it, or is painfully misleading and hurts your eyes to read.
This is the kind of content that normally would rank you high in the search engines, though. Google would pick up on keywords in the content and rank you based on the number of backlinks from anchor text on other websites.
Marketers who picked this up began paying as little as $1 to $3 per article for content that Google would rank simply based on keywords. Unfortunately, this was like building the Tower of Babel and Google is god. If you do not believe me, search the term "Google penalty" in Elance or any other freelance website. You will see the number of websites that are now out in the cold as they posted low quality content in an attempt to fool Google.
By spamming this type of content, Google would pick up on the keywords and rank sites high rather quickly (hence the guarantee from some companies to get you to #1 on Google), then crumble the website once the algorithm picked up on the black hat techniques.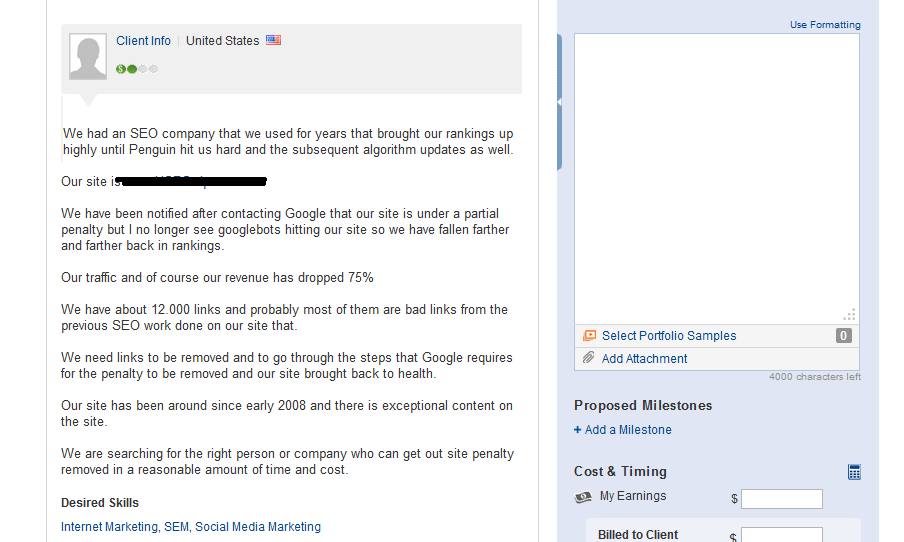 How SEO is Like Raising a Child:
Increasing your rank in search results is much like raising a child.
While no one knows the exact ingredients that go into Google's algorithms, the one thing that most people will agree upon is that high quality content writing and steady posting habits are the way to go.
You cannot post articles too quickly or the algorithm will pick up that you are link building and not creating natural content. You cannot post too slowly as your website will not attract bots from Google on a regular basis to show it that you are a website with quality content. You cannot create bad content as the higher bounce rate that your content has, the more likely that Google will see you as posting poor quality content and affect your ranking accordingly.
While there is no set technique that is 100% to "fool" Google, there is one thing that you can do that has ALWAYS stood the test of time with all Google updates of their algorithms….posting quality content on a regular basis. I recommend clients post a single blog post to their website per day and post backlink articles up to 20 times per month.
Also, maintaining this on a regular basis is sure to help with ranking as well. Google does not like to see someone posting 100 backlinks today, and then nothing for 3 months. This is a clear sign of link building and potentially hazardous to your sites rankings.
Naturally Written Quality Content is Now King:
That's right.
You are probably wondering what I mean by "naturally written content." If you read anything I wrote above, you will understand how SEO and marketing companies basically created any kind of junk stuffed with keywords in order to trick Google. This is what I consider unnatural content.
Natural content would be what I consider content that would be generated in real life if two people are having a conversation. The majority of this content is geared towards questions and answers.
Hummingbird is now suited towards answering people's basic questions. For instance, if you are looking for "the tallest building in the world," simply ask the question in Google. Type in "what is the tallest building in the world" to see what your results will be. You will notice that Google will auto-fill your question for you and then search for high quality content to answer your question (just like having a conversation with Google).
I conducted the search and found the following results:
#1 – Wikipedia – List of tallest buildings and structures in the world
#2 – Wikipedia – List of tallest buildings in the world
#3 – Wikipedia – Burj Khalifa
Burj Khalifa is the tallest building in the world and is found in all three of the top search results. Google relies heavily on Wikipedia, but there are also 1st page results for emporis.com, sciencekids.co.nz, skyscraperpage.com, skyscrapercenter.com, and infoplease.com.
Google is sending the results of what they feel are the best answers to the question, not the articles that are keyword stuffed. You will see that all of the results have quality content that they are providing, not keyword stuffed crap.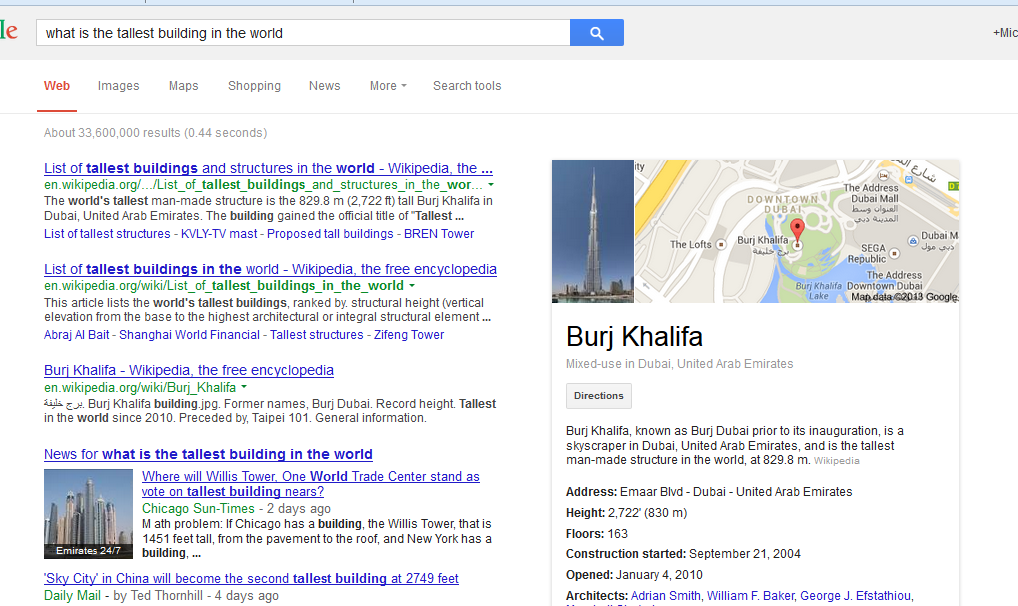 What Can You Do to Increase or Maintain Rank?
While I do not feel that Google has completely abandoned anchor text backlinks, I would suggest using them sparingly. They should also flow naturally in the article and to relevant content on your website. For instance, I cannot link this article back to my website homepage, but I can link it to quality written content about Google Hummingbird.
So, the first thing you need to do in order to thrive in the new Hummingbird world is to engage in high quality content writing for your website. Once you have quality and informative information, continue to create your backlink articles and employ a strategy of link diversity.
The link that you provide must be of informational value as (not sure how and really don't care) Google will know if you are simply linking to a homepage. The majority of links should NOT be anchor text, but using them sparingly is still acceptable as long as they do not qualify as a dirty link.