The Wikimedia Foundation, the non-profit organization that runs Wikipedia, just received a generous donation from Craig Newmark to help with the security of the site. This was in response to a September 7, 2019 DDoS attack on the site which took down access for people in countries such as the UK, Poland, France, Germany, and Italy.
While the donation to help fight off such attacks seems like goodwill, it raises a question about what the Foundation is doing with the other massive donations it receives every year.
The Attack on Wikipedia
On September 7th of this year, Wikipedia was hit by a massive DDoS attack. For those unfamiliar, DDoS stands for "distributed denial of service attack." Without getting all techie on you, it basically means that a server is visited from so many different locations that it stops others from being able to access the site.
The more visits that take place, the more the server of the site must respond to such visits (called "requests"). I tell people it is similar to a crowd of people rushing a store on Black Friday. With so many people going through the door, other shoppers fail to gain access.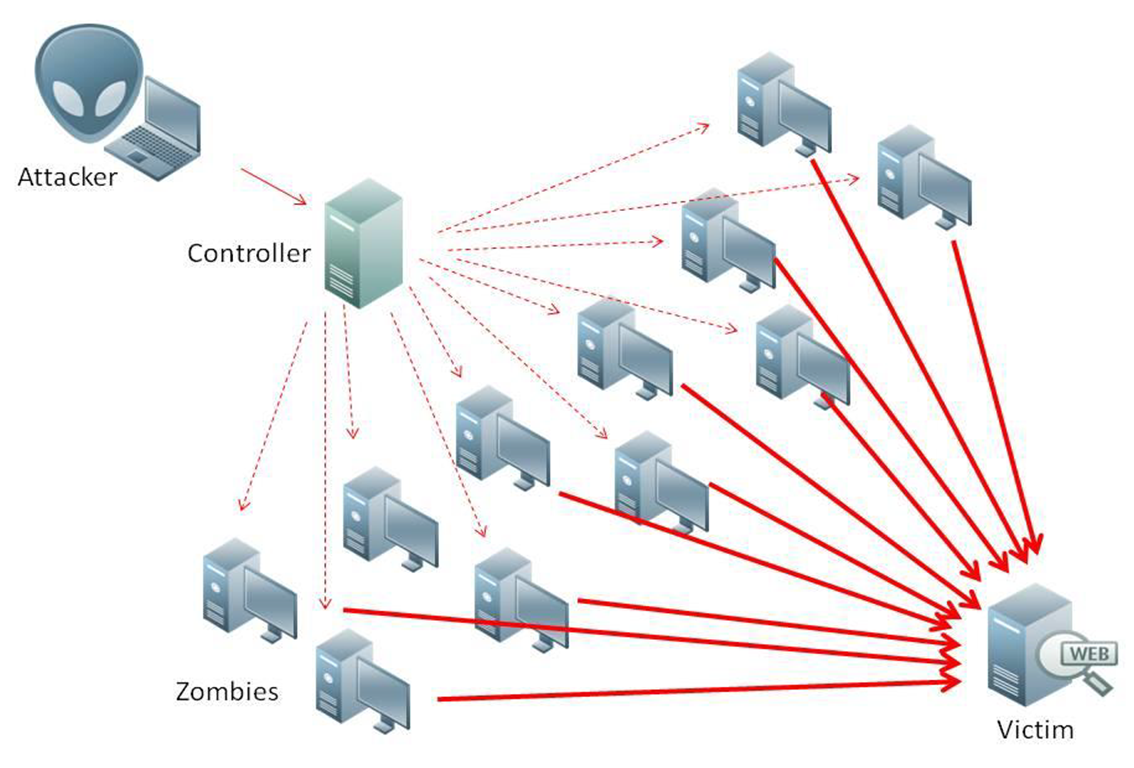 Wikipedia was down for several countries on that day, prior to being restored. The Wikimedia Foundation released a statement about the issue, stating in part:
"Along with the rest of the web, we operate in an increasingly sophisticated and complex environment where threats are continuously evolving. Because of this, the Wikimedia communities and Wikimedia Foundation have created dedicated systems and staff to regularly monitor and address risks. If a problem occurs, we learn, we improve, and we prepare to be better for next time."
So how does the Foundation pay for these "dedicated systems and staff?" Through your donations, of course.
Craig Newmark's Donation for Wikipedia
I don't know Craig personally, but I can say this: He is dedicated to helping the Wikimedia Foundation. You know him as the founder of Craigslist, and he has made many philanthropic donations to others through Craig Newmark Philanthropies. A generous donor, he made a $2.5 million donation to the Foundation in response to the recent DDoS attack.
According to the website, Infosecurity, the recent donation was made to "boost [Wikipedia's] cybersecurity efforts following [the] major DDoS attack that left Wikipedia unavailable across much of the world."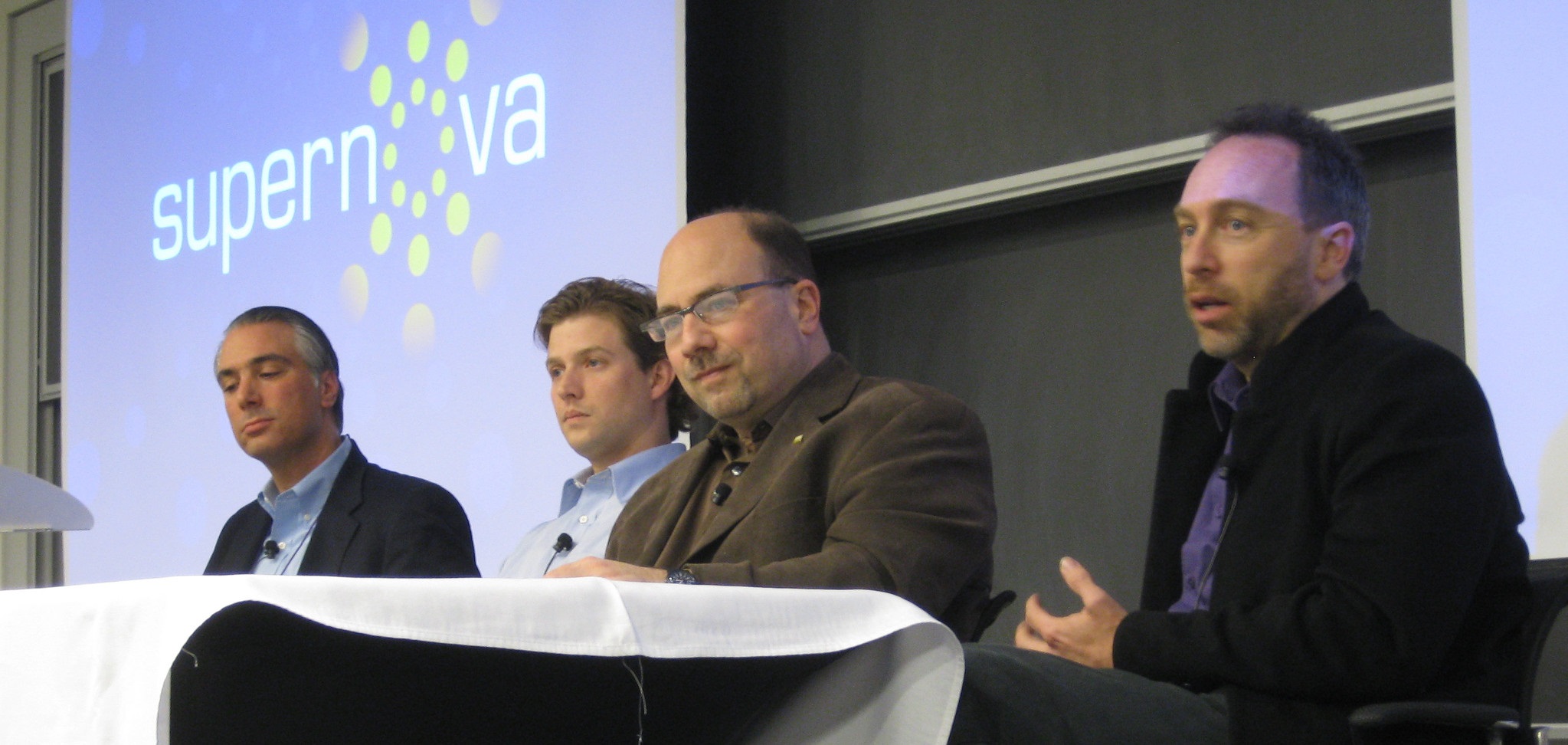 The donation was sizable and seems like it will help the Foundation reduce the likelihood of downtime in the future. After all, it can be used for "dedicated systems and staff" like the Foundation tells us.
So, how much money is enough to run Wikipedia?
Time for Wikipedia Donations
Yes, it's that time of year again. The Wikimedia Foundation uses the last three months of the calendar year to ramp up its fundraising efforts. That is why you always see the fundraising banner requests across Wikipedia during that time.

The ads across the site make perfect sense. For the "price of a buying a programmer a coffee," you can help keep Wikipedia online. Sounds great. Only a small donation and we can keep Wikipedia free forever, right?
Wouldn't it be interesting to know how much money the Foundation actually has and how much they need to stay operating?
Well, at the end of the fiscal year 2016 the Foundation had $91 million in assets, according to its audited financials. For 2017, after another donation drive and expenses, it had assets of $113 million (an increase of $22 million).
But wait, I thought Wikipedia was going broke. After all, the plea during its donation drive is that they need money in order to stay online and remain free for those who want to view the site.
Where Your Money Goes
I'll be blunt. Only a small portion of your donations actually goes to running Wikipedia. The rest goes to inflated salaries and donations to other organizations. This means you are not technically keeping Wikipedia running. You are paying the employees of the organization and also giving money that will be doled out to other organizations (some of whom you may not agree with).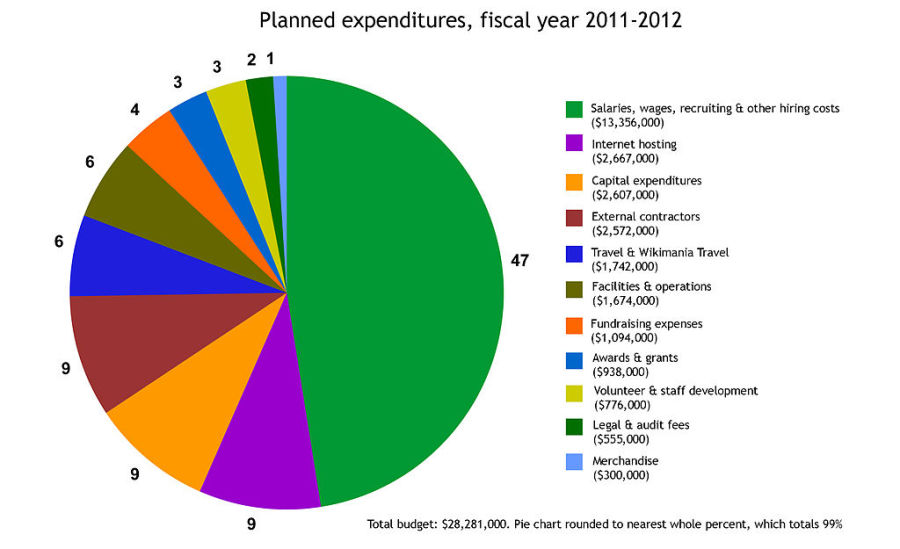 According to the chart above, the Foundation spent almost as much on travel as it did on Internet hosting. It also spent approximately five times more on salaries than it did to keep Wikipedia running.
The Wikimedia Foundation reports that only 40 percent of your donation goes to maintaining websites. It also includes "legal support" and "research" in this amount so it is impossible for the public to determine the exact amount that goes to keeping Wikipedia up and running. 14 percent goes to "administration and governance" and 12 percent towards "fundraising." The remaining 34 percent is for "direct support to communities."
What is direct support to communities?
Through its community resources team, the Foundation "has been funding people and organizations pursuing [its] vision." That includes more websites than just Wikipedia.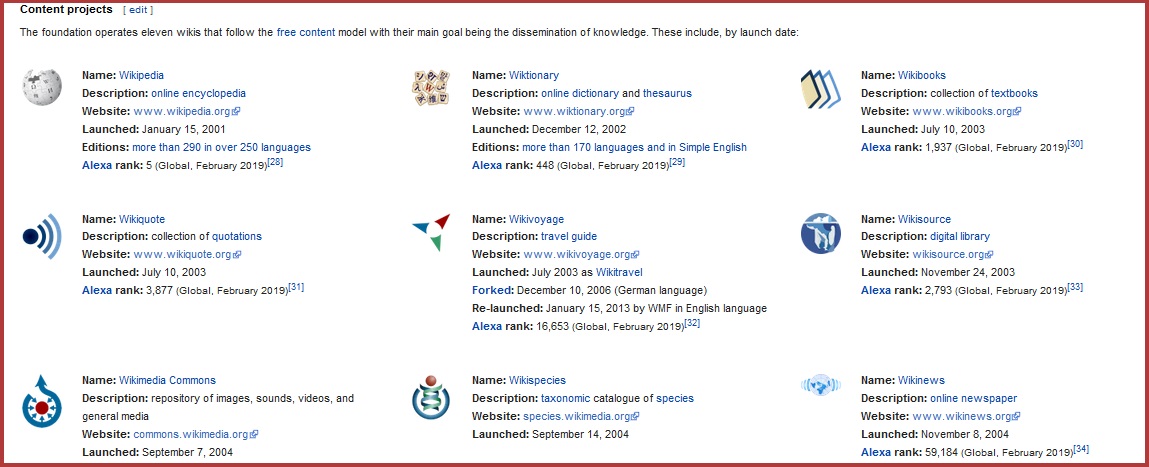 As you can see above, the Wikimedia Foundation runs more than just Wikipedia. They have sister projects which include Wikidata, Wiktionary, Wikibooks, and Wikimedia Commons.
It also provides grants to organizations through the community resources team. While there are some great causes who apply for grant funding (funded through your donation), you may not agree with all of these causes. Just a friendly reminder to make sure you know what each organization you donate to is doing with your money.
Critics of Wikipedia Fundraising
Personally, I don't care if people give money to the Wikimedia Foundation or not. In fact, I have donated previously and its existence is vital to my business. However, there are others who have provided valid criticism of the Foundation's fundraising efforts.
In 2012, Andrew Orlowski wrote a piece for The Register where he stated, "Wikipedia's aggressive annual fundraising drives have been phenomenally successful, transforming the organization and creating a powerful new political lobbying force. Few politicians or media figures now dare criticize Wikipedia, where derogatory material can appear overnight and remain unchanged for years."
This is just one of many times that Orlowski has written about issues on Wikipedia. He is also right about what happens if criticizing Wikipedia; as you can see from his own Wikipedia page (and the associated talk page). It has become a target for Wikipedia supporters who don't appreciate his criticism.
Orlowski also reported on the 2016 fundraising effort by the Foundation where Jimmy Wales (Wikipedia's co-founder) pledged to end the efforts early if it reached a goal of $25 million prior to the end of that December. Despite going past that goal in just fifteen days, the fundraising efforts continued.
A former Wikimedia Foundation employee, Danny Wool, also criticized the Foundation's fundraising efforts. Wool stated that the Foundation is inefficient and bloated, referring to the many staff members that take the largest portion of your Wikipedia donations as salary. How much is that?
Well, in 2004, the overall salaries of the Foundation were approximately $16,930. In 2018, that amount climbed to $38,597,407. Quite an increase in only 14 years. The Executive Director of the foundation received $301,341 salary in 2014.
The popular Wikipedia criticism website, Wikipediocracy, has also called out the Foundation, recommending that people "think twice" before donating to the organization. In a 2014 article on the site, they gave three reasons for why you shouldn't donate:
Wikipedia is written by volunteers. If you want to give someone a gratuity, try to give it to the people who did the work.
The WMF does not write the encyclopedia. While a few pennies (just under 6, in fact) of your donated dollar go to the Internet hosting, the vast majority goes to providing salaries, travel expenses, and really nice furniture for the rapidly growing staff of what has essentially become a software company.
The software produced has been fairly poor, and has been imposed by the Foundation on the volunteers, who really wish the Foundation wouldn't do that.
Finally, the former director of the Foundation, Sue Gardner, criticized how the money for the Foundation was being spent. "I believe that currently, too large a proportion of the movement's money is being spent by the chapters," Gardner was quoted by Mashable. This is the money that is not going directly to infrastructure or security of the site.
While not a direct criticism of its fundraising, the statement by Gardner shows that the Foundation may not need such big fundraising pushes if it managed its money more wisely.
It's Your Choice, But be Informed
This post isn't about convincing you not to donate to the Wikimedia Foundation. In fact, I would always recommend you do if you feel that is the cause you wish to support. However, the idea that your donation is going to fix any of the problems on Wikipedia, including its ideological biases and civility issues, is a farce.
The fact is the Foundation has more than enough money to keep Wikipedia running if it were only to go leaner on staff, and reduce the donations to other organizations or causes. It could also easily spend some of its $100+ million cash surplus on any security issues.
So, while it may feel good to donate, just keep in mind where your money is really going.