About this episode of Marketing Impact:
Anthony Gaenzle and I discuss annoying things about websites that make customers leave and never come back. You only have seconds to capture someone who visits your site and there are several factors you may not know about that are causing people to leave. We discuss easy fixes that will help keep visitors on your site longer which translates into more conversions.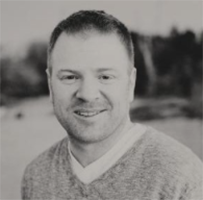 Guest:
As founder and lead strategist at AG Integrated Marketing Strategists, Anthony Gaenzle works with businesses by helping them develop and implement effective marketing strategies that help bridge the gap between their digital and traditional marketing. He works across a variety of industries and has a wide range of expertise, including content marketing, SEO, graphic design, social media, and strategy creation. Anthony has an MS in Marketing from the University of South Florida and is currently pursuing an MBA from Clemson University. Follow Anthony on Twitter and Facebook.
Links and resources discussed in this episode:
How to listen to Marketing Impact: