Email marketing is always a tough subject for me to handle. It can be complicated and time consuming unless you know best practices and use them regularly. Lately, I decided to conquer my fear of email marketing and jump into head first.
I spent the last couple of months talking to industry experts in order to better understand the tricks of the the trade. The results have included articles for AllBusiness and Business.com, as well as obtaining a wealth of knowledge that was previously absent from my marketing arsenal.
Since I am no where near the expert, I thought I would share some knowledge from real experts on the topic. These are business leaders that have personal experience with email marketing and have agreed to share their stories of some failures they have encountered during their career. It is safe to say that after overcoming some of these, this group should be lumped in as some of the best email marketers out there.
I also want to mention that this is the first post I have allowed expertise from someone other than myself. I decided it is time to start sharing ALL my knowledge, include that which comes from others, to help my readers take full advantage of online marketing opportunities.
Gisela Hausmann on political campaign emails:
Gisela Hausmann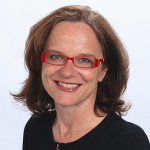 is considered an email evangelist. As the name implies, she makes a living out of making people's email marketing more successful. She has been featured in numerous media outlets and shares her knowledge on email marketing in the book Naked Words 2.0, The Effective 157-Word Email. Here is what she had to share about success and failures from political candidates:
"It is remarkable that though in 2007/08 then-candidate Barack Obama showed the world the importance of a best e-mail campaign (he raised 500 million dollars with his campaign), some candidates are not producing better campaign e-mails, even today.
In the last 84 days, one candidate (Bobby Jindal) and his team has sent me 51 campaign e-mails. The candidate himself has never greeted me, the subscriber, and his team has greeted me only 3 times. Not greeting supporters/subscribers is a major mistake.
Additionally, this candidate started 17 of his e-mails (33%) with the word "I" ("I just wanted …", "I am in the car…", "I just landed in…" etc.) which makes it clear why this candidate isn't doing better in the polls. His e-mails radiate that his campaign is about "I – the presidential candidate" versus "you – the American people."
One solution to writing better campaign e-mails would be to ask a supporter of the "other party's" candidate(s) to evaluate the e-mails. That person would probably be able to point out all flaws in 30 seconds."
Hausmann also offers a blog series on email marketing for political candidates which you can download from her website.
Issac K. Oommen on tracking email campaigns: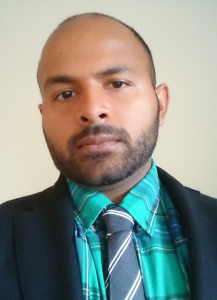 Issac K. Oommen experienced a marketing fail when he first became the Internet Marketing Manager at McGregor & Thompson, a North American hardware distributor.
"One of its subsidiaries, McGregor Hardware Distribution (MHD), was sending emails to about 250 customers in the form of mass mailings," says Oommen. "While they did get customers calling in to order from their promotional PDF flyers that were sent out in emails, there was no tracking of opens, clicks and so on. This was especially an issue since MHD has a website that catalogues all of its hardware products, and gives customers the option to purchase online."
Oommen quickly corrected the problem for the company. "I switched MHD's emailing system to Mailchimp, which allowed us to send HTML emails rather than PDFs, track opens and clicks, and even link special offers right to the website. The results from this setup were great – we saw that our opens and clicks were 3X the average for our industry."
James Armstrong on proofreading emails: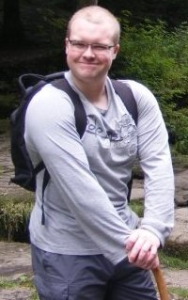 James Armstrong, owner of the Caveman Store, and careless proofreader. He also spent part of his career as a journalist and shares one of his experiences with failure to proofread.
"My most spectacular email fail was sending out a golfing press release to just over a hundred sports journalists, editors and producers… These were all contacts that I'd made in my previous career as a broadcast journalist, so they knew me well enough to mercilessly tease me about the spelling error in the press release. One of them even took it upon himself to call the agency I was working for at the time and jokingly offer his services as a proof reader for any future press releases. Thoroughly humiliating.
Moral of the story; make someone else proof read your press releases before you send them to journalists. Otherwise you risk serious damage to your credibility. Also, never trust journalists."
Tony Faustino on boilerplate and email automation: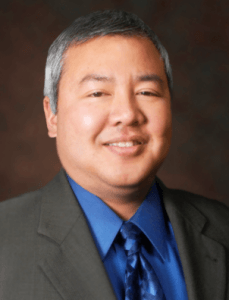 Tony Faustino is the President and Founder of Faustino Marketing Strategies and runs the website Social Media ReInvention. I have collaborated with him before on LinkedIn marketing and thought I would share some of his expertise on email marketing fails.
"I receive email pitches from a PR rep or a company rep pitching me to write a post about their firm, product, or service. The problem is the email begins with "[Insert Name Here]" followed by the canned, boilerplate pitch. I'm not exaggerating about the brackets included in the opening sentence. Those  non-personalized emails combined with the canned spiel earn quick, click and drags to my trash bin.
But, nothing tops those email fails better than beginning an email with someone else's name. Those earn a rapid delete on the spot. It's mind-blowing how the sender failed to sync up the opening sentence with my first name. Why? I receive the offender emails at a personal account which follows the format tony [dot] faustino at ????.com.
I've replied to these emails stating: "Check your email campaign software. It's doing X incorrectly." But, I never receive a response. No acknowledgement of the mistake. No attempt to send me an apology. When we make mistakes, acknowledge them and apologize. Sometimes, we get a second shot-on-goal. It's surprising no one views my replies as second chance opportunities."
Have your own story to share? Please comment below. Would love to share your knowledge as well.