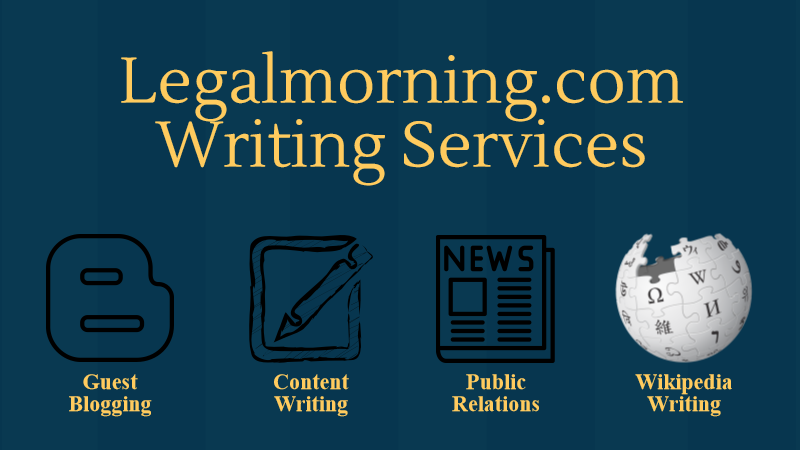 My marketing career is built around freelance writing. I have written and published for thousands of clients. From small local businesses to Fortune 500 Companies, my content writing services have helped many increase their exposure to the world. There are four main services that I offer as described in greater detail below:
Content Writing Services
Content writing services generally refers to article writing and includes blog articles, ghost writing, landing pages, and more. All writing is tailored for your niche and will be optimized for Google best practices. This entire website was written by me, from this landing page, to my blog posts, to guest posts for other websites. Take a look around and know that you will receive the same quality for your content that I give myself. Interested in learning more? Check out additional information about my content writing services, including cost for creating high quality content for your website.

Wikipedia Writing Services
Wikipedia writing is my specialty. In addition to years of volunteer editing, I have offered a Wikipedia writing service that includes page creation, updating, monitoring, and translation. I know the numerous guidelines associated with editing and adhere to all rules regarding notability, style, tone, and referencing. I can create Wikipedia articles that comply with these guidelines so you do not have to hassle with learning how to edit the site.
If you are looking to create a Wikipedia page, you should know that I am a true professional trusted by thousands before you. Find out more about what I can offer you in terms of professional Wikipedia writing. My services have been covered by many publications, including Time Magazine, International Business Times, and The Atlantic.

Guest Posting Services
I do not charge for guest posting. In fact, I do not even ask for a link. Doing so would be a violation of Google's terms and conditions. I offer free guest posts on a case by case basis and you can view all the sites that have taken advantage of this service by checking out my guest post page. All I ask is that you attribute me as the person who wrote the article. That simple!
If you are looking for bulk articles to post on your blog, check out my article writing services. Cost for content writing varies depending on length.

Media Outreach – Public Relations Writing Services
If you are in need of public attention for yourself, company, or brand, I can help get your name out in the media. I will recommend you to numerous journalists who are always looking for a new story. Placement is never guaranteed so there is never a charge unless a publication decides to write a story on you. Find out more about various public relations services that I offer.