Debbie Qaqish is on this episode of the Marketing Impact to discuss revenue marketing, the process of obtaining a measurable return from your marketing efforts. As a coiner of the phrase, Qaqish explains how sales and marketing are becoming synonymous. Listen as we discuss marketing quotas, sales cycles, and how the VP of Marketing needs to talk like the VP of Sales.
Guest: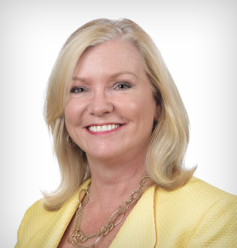 Debbie Qaqish is The Queen of Revenue Marketing,™ a term she coined in 2011.  Passionate about marketing's new role as a revenue creator, Debbie inspires others to embrace revenue accountability.  She has been helping B2B companies drive revenue growth for over 35 years.  As Principal Partner and Chief Strategy Officer of The Pedowitz Group, Debbie manages global client relationships and leads the firm's thought leadership initiatives.
Debbie is author of the award winning book – "Rise of the Revenue Marketer," Chancellor of Revenue Marketing University, and host of WRMR Power TalkRadio for Revenue Marketing Leaders, which showcases marketing executives from companies like GE and Microsoft sharing advice on marketing transformation.  A PhD candidate, Debbie also teaches an MBA course at College of William & Mary on Revenue Marketing.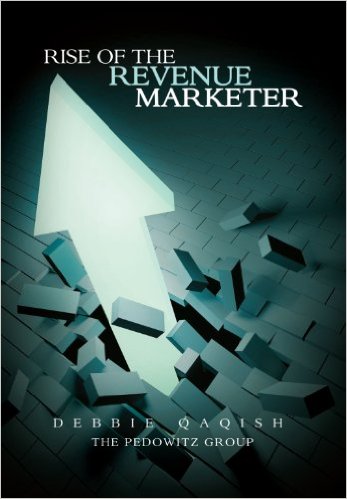 In 2016 SLMA named Debbie one of the Top 40 Most Inspiring in Sales Lead Management.  For the last four years, Debbie has been named One of the Most Influential People in Sales Lead Management. She has also won SLMA's Top 20 Women to Watch distinction. In 2014 FierceCMO Magazine named Debbie one of the Top 10 Women CMOs to Watch.
Debbie writes a column for Strictly Marketing Magazine and contributes to other publications including DMNews, CMO Essentials, Chief Marketer and CMO.com.  She speak regularly at industry events including Microsoft's Partner Conference where she spoke to 1500 executives about marketing's evolving role in the age of digital transformation.
Connect with Debbie via LinkedIn, email: Debbie@Pedowitzgroup.com or phone:  770-331-4443.
Links and resources discussed in this episode:
How to listen to Marketing Impact: