About this episode of Marketing Impact:
In this episode, I discuss strategies for building a small business website with guest Bob Graham (Bigger Pie Strategies). We discuss the importance of a small business having a website as well as a few challenges faced by business owners when trying to create and/or update a website. Bob also presents a special offer for listeners that will help your increase leads without spending any money out of pocket.
5 keys to successful website development
Challenges faced when building a website
At what point should you include website creation in your marketing plan
How to use your website as cornerstone content
Average cost to hire a web developer
Building websites with WordPress
Guest(s):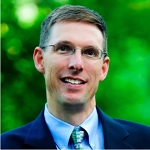 Bob Graham, Bigger Pie Strategies
Email: bob@biggerpiestrategies.com or contact form
Phone: 410-497-7030
Bob Graham is founder and CEO of Bigger Pie Strategies. In addition to serving as a lecturer on business communications at Johns Hopkins University in Baltimore, Md., Graham brings more than two decades of experience in marketing, public relations and journalism to the company. This powerful combination enables Graham and his team to create innovative strategies for branding, marketing, website development, client retention and client acquisition.
Quotes:
[tweetthis display_mode="box"]"Your website is your electronic business card." #website #design #marketing[/tweetthis] [tweetthis]"For most small businesses customers are only going to a website once or twice." #onlinemarketing[/tweetthis] [tweetthis display_mode="box"]"You only have a few seconds to capture people with your website." #conversion #CRO #website[/tweetthis]
Links and resources discussed in this episode:
How to listen to this episode: