So, you just started out in your new venture and are responsible for your own marketing and promotion. No biggie. Just open up that war chest and throw tons of money at a PR firm to get your message out.
Okay, now back to reality.
I have founded numerous businesses and don't recall ever having a war chest starting out. In fact, most of my early stage ventures involved me spending time living paycheck to paycheck and even borrowing money to make up for shortfalls.
Fact is, you don't get rich on day one. You don't have the luxury of hiring someone so you wind up doing media outreach on your own.
So what can you do? You need to establish your brand but have little or no money to do it. Thankfully, there are a few methods you can use to help gain momentum.
Establish Your Digital Footprint
One of the first things you need to do when it comes to promotion is to establish your digital footprint.
You must have a presence online in order to grow it. Even if you hire a high power public relations firm, you will still be required to establish your digital footprint.
This is the foundation of all PR. Why?
When media outlets consider using you for a story (branded mentions, quotes, etc.), they are first going to do a little background check.
They will Google your name and verify who you are (your industry, your influence in that industry, etc.). They will look through any online reviews to see if you have a good or bad reputation.
They will also look at your website to see your experience and expertise. If you have none of these (preferably you don't have a bad reputation), don't expect the press to be knocking down your door to do a story.
I recommend creating a website before anything else.
Not only will this help you with public relations, but also with your clients. Some people simply don't trust anyone unless they have a website.
A website is likely going to be the most expensive footprint you can make, but it is well worth it. You cannot afford to have a "bad" website, just like you cannot afford to have "no" website.
"While no website equals missed opportunities, a bad website can actually be worse since it literally makes your business look bad." – Nicole Leinbach-Reyhle, Forbes.
Once your website is up and running, you can then go out and claim all your social media profiles. This includes LinkedIn, Facebook, Twitter, and more.
Keep in mind, that although you may not plan on using all these networks, you still need to claim your profile. They provide a valuable backlink to your website which will help with your SEO efforts.
Use Guerrilla Marketing Techniques
Guerrilla marketing and guerrilla public relations are terms that describe using techniques to market yourself that involve spending little to no money, but result in a great reach.
Here is an example of how a police department in Texas recently brought attention to its yearly toy drive.
The Godley Police Department took advantage of a huge opportunity to get in front of an audience … traffic violators. The department used normal traffic stops and issued people warning tickets instead of citations for their violations (e.g., speeding, red lights). The warning citations contained a note that requested them to come down and donate a toy if they were so inclined.
The above example shows how to take advantage of guerilla public relations. The department not only used an audience already in front of them, but it appealed to emotions and provided a cost benefit.
Of course you can't go handing out tickets and there really isn't a set formula for guerrilla marketing.
It simply takes a keen idea and someone with imagination to come up with a guerrilla marketing plan.
"Great guerrilla marketing means developing a sixth sense for knowing when and how to creatively cut corners. It requires a sort of impish instinct for breaking rules." – August Turak, Forbes.
Guerrilla marketing techniques can also involve being in the right place at the right time. Think of a viral YouTube video. A simple recording that costs nothing to make can generate millions of reviews (resulting in tens of thousands in ad revenue).
Here are some examples of guerrilla marketing ideas that provided huge returns based on original investment.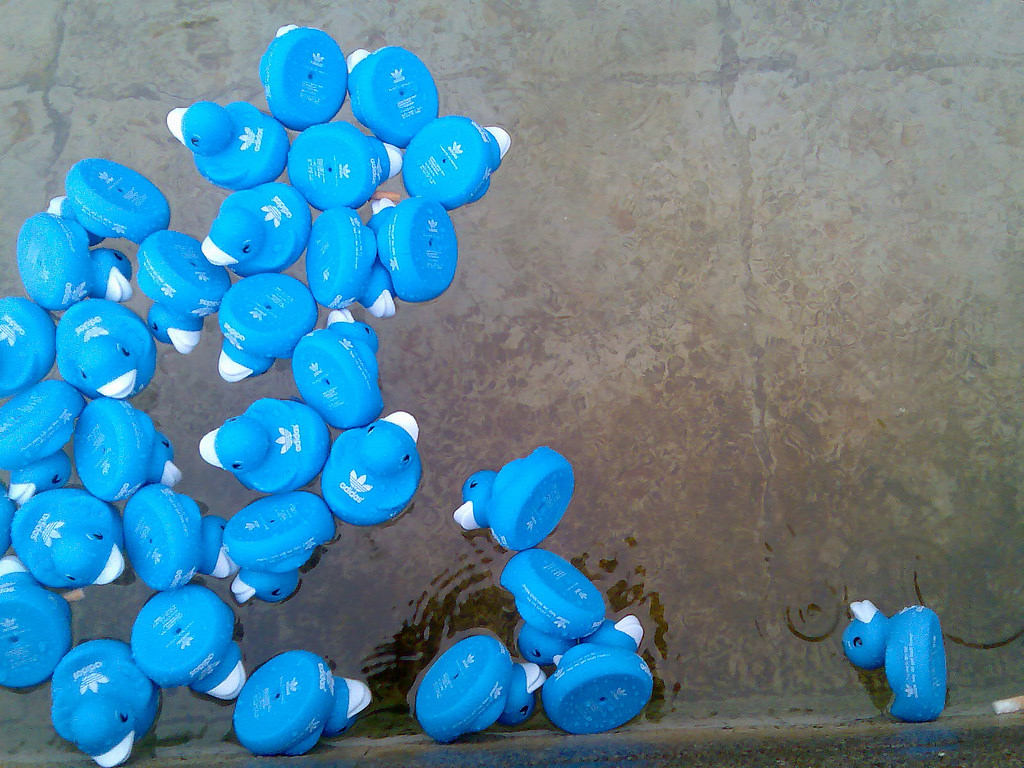 Thinking about investing in some promotional items to give away. Take the blue duck challenge.
So what is so special about blue rubber duckies? Well, you don't see blue ones every day. Instead of putting its logo on regular yellow ducks that were very plain, Adidas decided to do it true to the color of its brand. Why the big deal?
Think about it. How many people would pick these up if they were yellow?
Now think about the attention they received simply because they were blue. Genius.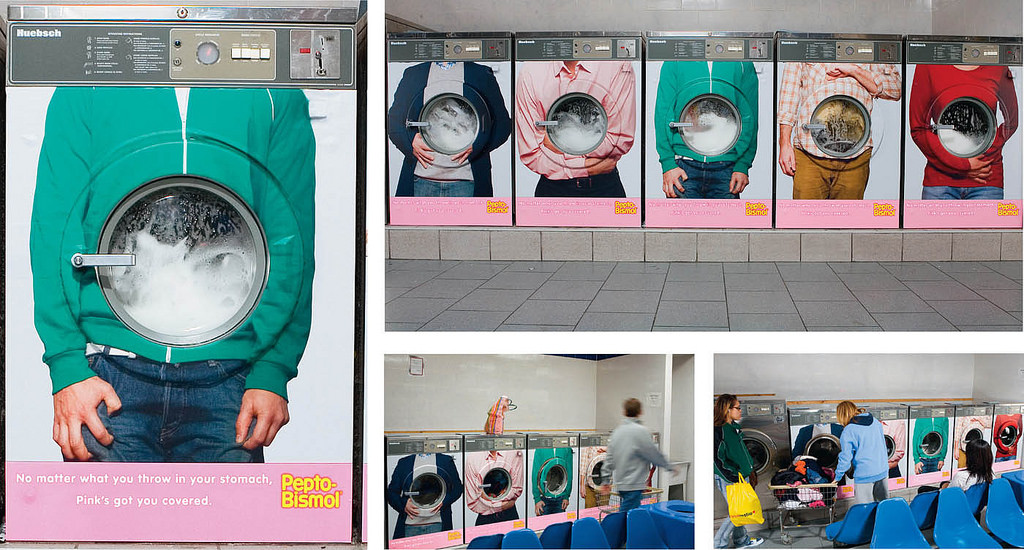 The above example is close to my heart. Heartburn, that is (yes, I know I'm the only one laughing). I think Pepto-Bismol got its point across.
I am sure this one cost quite a bit, but there are many local opportunities you can find that are likely on the cheap and just as effective.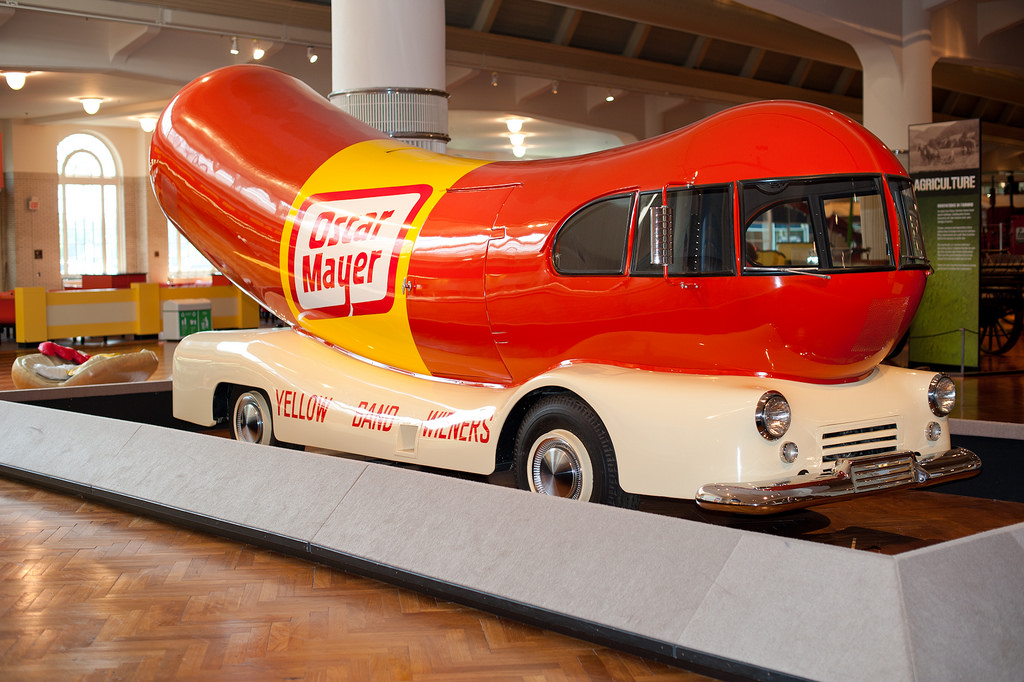 As a final example, think of the wiener-mobile from Oscar Mayer; that beloved car/hot dog that graces our presence from time to time throughout the country. Think of how much publicity it generates due to its uniqueness.
I'm not saying to go out and invest six figures on a hot dog shaped automobile, but I think you get the point.
Get Free Press By Using HARO and ProfNet
So you have built your online footprint, yet journalists aren't beating down your door. Don't be alarmed. In case you haven't already figured it out, there are thousands of people just like you who can provide the same commentary to the media.
You cannot wait for the media to come to you. Instead, take yourself to the media. Here is how.
Websites such as ProfNet and HARO (help-a-reporter-out) are great places to find journalists looking for quotes. It's like a dating website but for matching up journalists and experts.
HARO is probably one of the most used platforms. It is free to use and has generated plenty of press for me and my clients.
Simply sign up with an email and you will be sent three emails per day. Each email will have requests from journalists looking for commentary on stories they are writing.
All you need to do is craft a pitch and send it to them through the HARO platform. If the journalist is interested in what you have to say, you will likely end up with a brand mention and quote in the publication they write for.
All this publicity costs you nothing!
Keep in mind that these journalists will be going to your website to check you out. Yet another reason why I stress you must create a website.
We also live in a digital world so make sure to pitch online publications in addition to your local newspapers. You are more likely to pick up digital press using HARO and ProfNet while local coverage will take good old fashion media outreach.
Final Thoughts on Affordable Publicity
Getting your name out there doesn't take tens of thousands of dollars, but it does take a little work on your end. Make sure you establish your digital footprint (website, social media etc.) so that news organizations (and clients) know who you are.
You need to sell yourself to the media just like you sell yourself to clients.
In addition to using free publicity "match maker" websites such as ProfNet and HARO, find a way to incorporate guerrilla public relation techniques into your marketing plan.
What tips do you have for entrepreneurs looking to brand themselves with little or no money? What has (or has not) worked for you?